"XX National SICE Congress" Palermo, 23-24 September 2021
20/09/2021
Events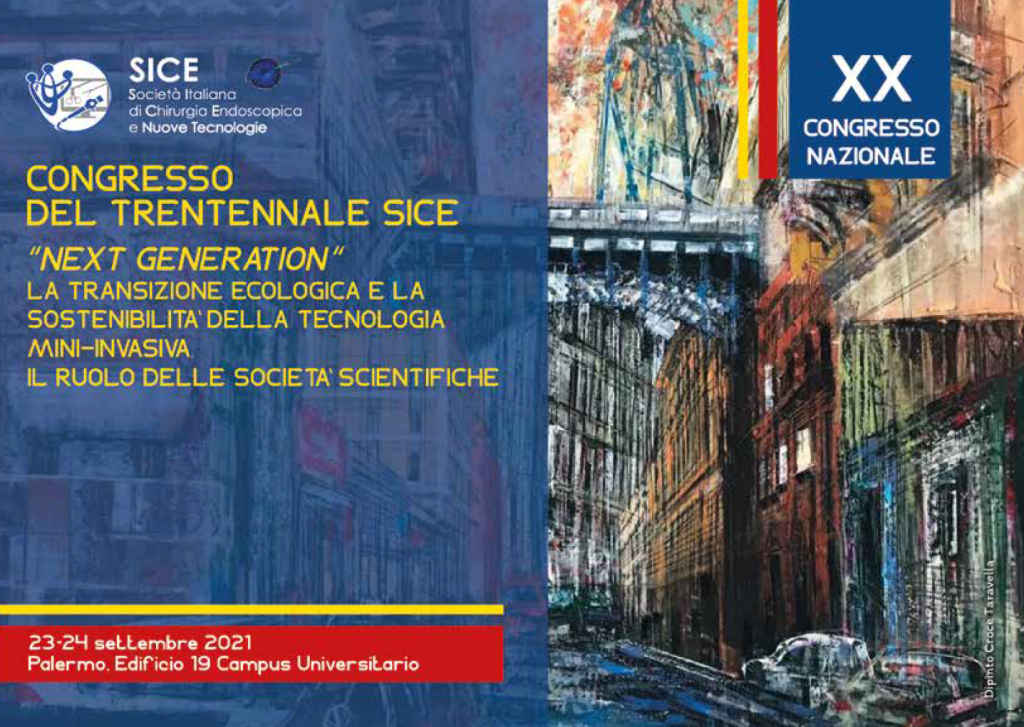 The XX National SICE Congress, on the occasion of its 30th anniversary, will be held for the first time in Sicily from the 23rd to the 24th of September at the UNIVERSITY CAMPUS – BUILDING 19 in Palermo.
The theme of the congress will be "Next generation: The ecological transition and the sustainability of minimally invasive technology. The role of scientific societies", with an eye towards the disposal and regeneration of operating room waste, biohazard, the recycling of instruments and fumes in surgery.
The event will be divided into two central sessions entitled "Operating room Going green: ecological sustainability of operating theaters" and "Smoking in minimally invasive surgery: what you need to know".
Ecological sustainability even during surgery is a very important topic and Biomedica Italia will participate as a sponsor in this event to help increase awareness of all people within this sector on this important topic.
For more information click here