RTI Surgical is a leading global company that provides surgeons with biological implants of animal origin for multiple applications.
All matrices are subjected to the Tutoplast® proprietary process which preserves and sterilizes the tissues while maintaining their biomechanical characteristics unaltered. More than 3 million Tutoplast® bio-implants have been successfully deployed worldwide in over 40 years.
RTI Surgical's tissue matrix portfolio includes two specific products for the repair of abdominal hernias: Fortiva® 1.5mm and Tutomesh®.
Fortiva® 1.5mm Tissue Matrix
Fortiva® 1.5 mm is a tissue matrix created specifically for the most complex abdominal reconstruction procedures in which the strength of the implant is a critical aspect to optimize the patient's outcome. Fortiva® manufacturing process ensures a consistent thickness of 1.5mm for an even build.
The matrix is ​​stored in sterile water for injections, thus avoiding costly rinsing processes to remove chemicals, Polysorbate 20 or phosphate buffers. From the package directly to the patient, the Fortiva® tissue matrix is ​​ready for use directly from the package!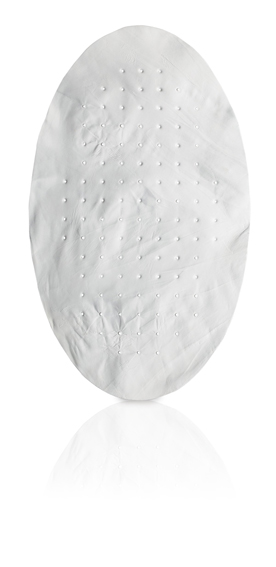 Tutomesh® tissue matrix
Tutomesh® is an incredibly thin (0.5mm) but extremely strong perforated tissue matrix at the same time. It is possible to roll up and easily insert the matrix into a trocar, even the largest size, allowing it to be used also for laparoscopic repair of larger defects. It is available in various sizes, in rectangular and oval formats, adapting to any surgical technique.
Tutomesh® is the ideal matrix for parastomal and hiatal hernia repair.