Skin covers the entire external surface of the human body, representing the largest single organ. The integument acts as a protective barrier from environmental insults including trauma, radiation, harsh environmental conditions and infection. Other functions include thermoregulation (through sweating, vasoconstriction or vasodilatation) and control of insensible fluid loss.
Restoration of an intact skin barrier is of the utmost importance following wounding to prevent infection, minimize wound contraction to maintain function, and minimize cosmetic disfigurement and to avoid volume depletion. Skin grafting was first performed in India 2000 years ago but widespread interest did not develop until the 19th century. Skin grafting currently represents the most rapid, effective method of reconstructing large skin defects.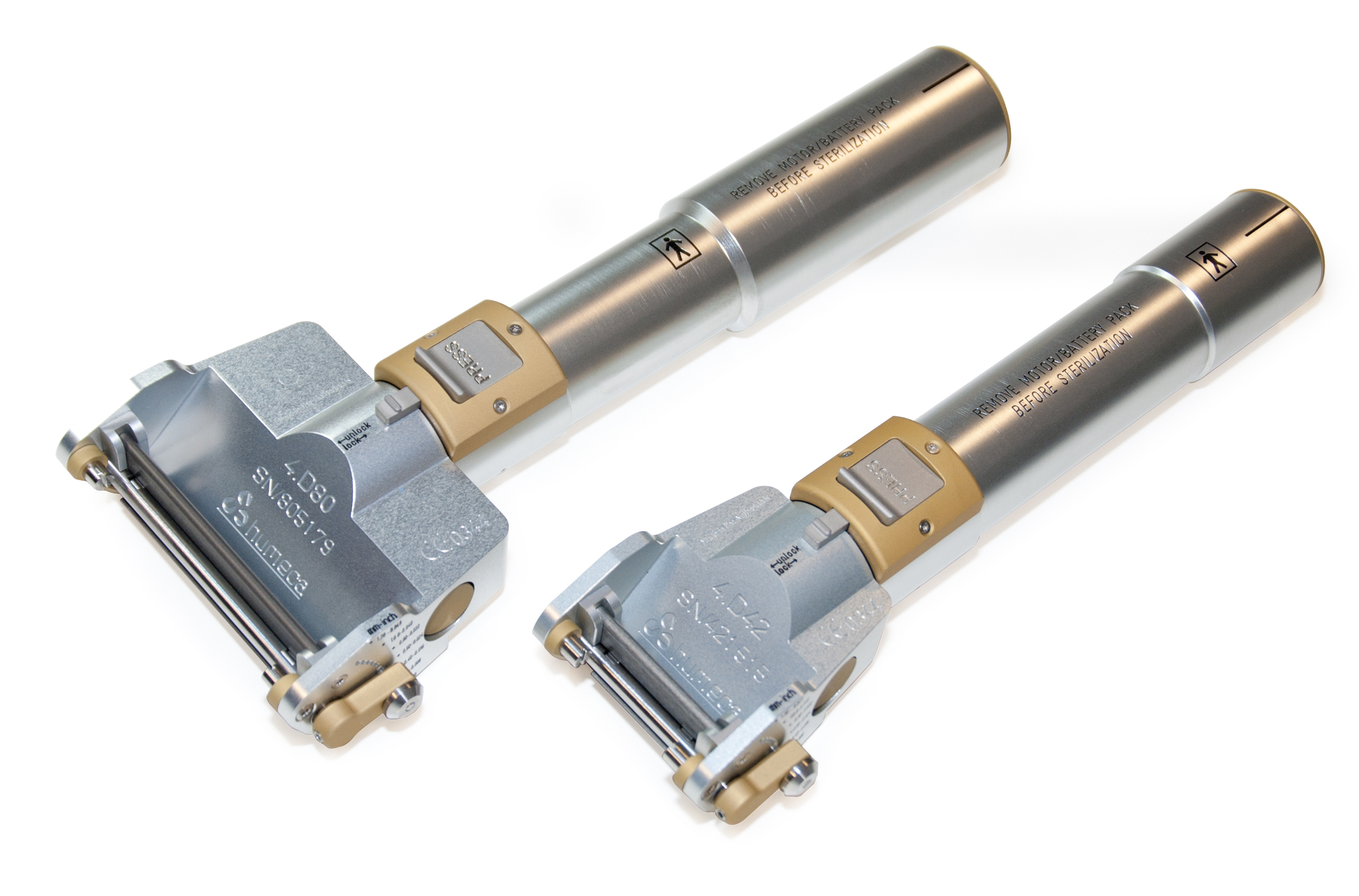 Cordless Dermatomes and blades
Dermatomes:
Humeca has designed two cordless, battery operated dermatomes. A small one, the D42 and a larger one, the D80. The D42, a very maneuverable instrument, is an excellent tool in pediatric and general plastic surgery, especially for primary excision and harvesting grafts from curved surfaces. It also facilitates the harvest of 42×42 mm (1.65×1.65″) grafts required for Humeca's MEEK technique, speeding up the procedure. The larger D80 dermatome was developed for more general use.
Blades:
Humeca supplies a range of high quality blades for different types of dermatomes. For the D42 and D80 cordless dermatomes and for the hand held Sober dermatome, Humeca supplies symmetrical and double facet grinded blades for minimum resistance and uniform graft thickness. The blade moves at a maximum speed of over 7000 strokes per minute (unloaded). This assures smooth cutting operation and also enables very thin grafting.
Humeca also supplies blades that are compatible with:
Aesculap® / B.Braun® cordless dermatomes;
Padgett® dermatomes type B,C and S;
Zimmer® dermatomes type 8801 (air) and 8821 (electric).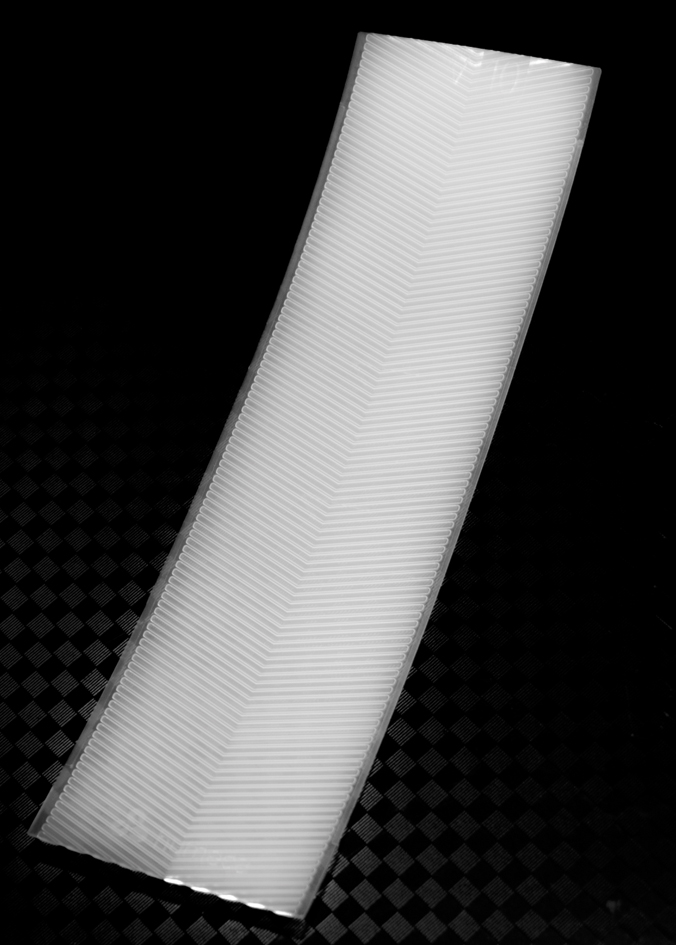 Meshers and V-Carrier
The Humeca mesher is provided with a unique spring mechanism that prevents the blades from excessive pressure on the carrier during cutting, thus increasing the life time of the blades. The mesher can be adjusted in two positions: one to fit V10- or Zimmer® carriers and one to fit V15- or Aesculap® / B.Braun® carriers.
Unlike most conventional meshers, where the carrier is moved through the device by means of intermittently pulling a ratchet, the Humeca® mesher is driven by the continuous rotation of a handle. The rotation makes the meshing procedure less time consuming and the design is far more ergonomic.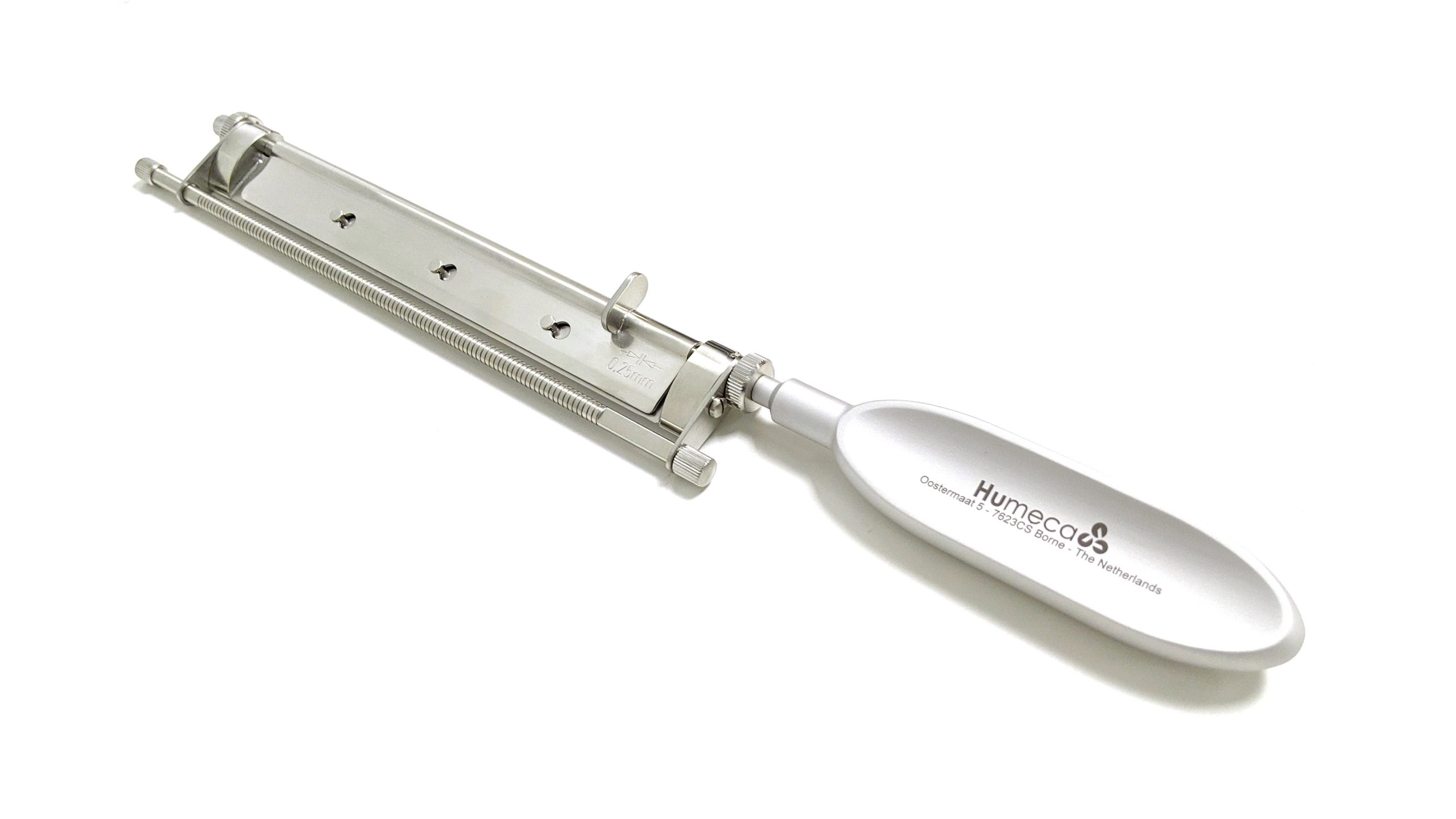 Humeca manual dermatomes
Manufactured in stainless steel and aluminum, Humeca manual dermatomes used for skin transplants and debridement are particularly resistant but, at the same time, light and easy to handle.
The replacement of the blade is quick and does not require the further use of tools, with the exception of the Humeca Sober dermatome which is equipped with a tool to proceed with the removal of the blade.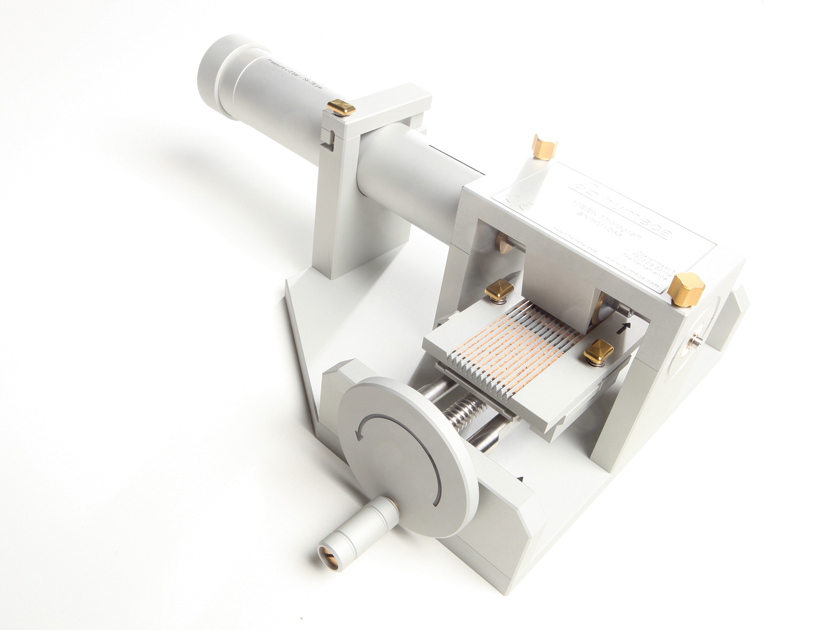 MEEK Micrografting
Every doctor will admit that burn wound treatment involves multiple challenges. There is a great risk of infection and poor epithelialization and the lack of auto graft donor sites is a limiting factor in achieving wound closure in cases of extensive skin defects.
Humeca's unique MEEK technique is reported to be superior to other grafting methods. Imperfections of the original method were overcome and the prefolded gauzes are now manufactured with expansion ratios 1:3, 1:4, 1:6 and 1:9. The method appears to be a simple technique to achieve a regular distribution of postage stamp grafts, correctly orientated to the surface of the wound.