"XVI AIUC National Congress" Rome, 17-20 November 2021
17/11/2021
Events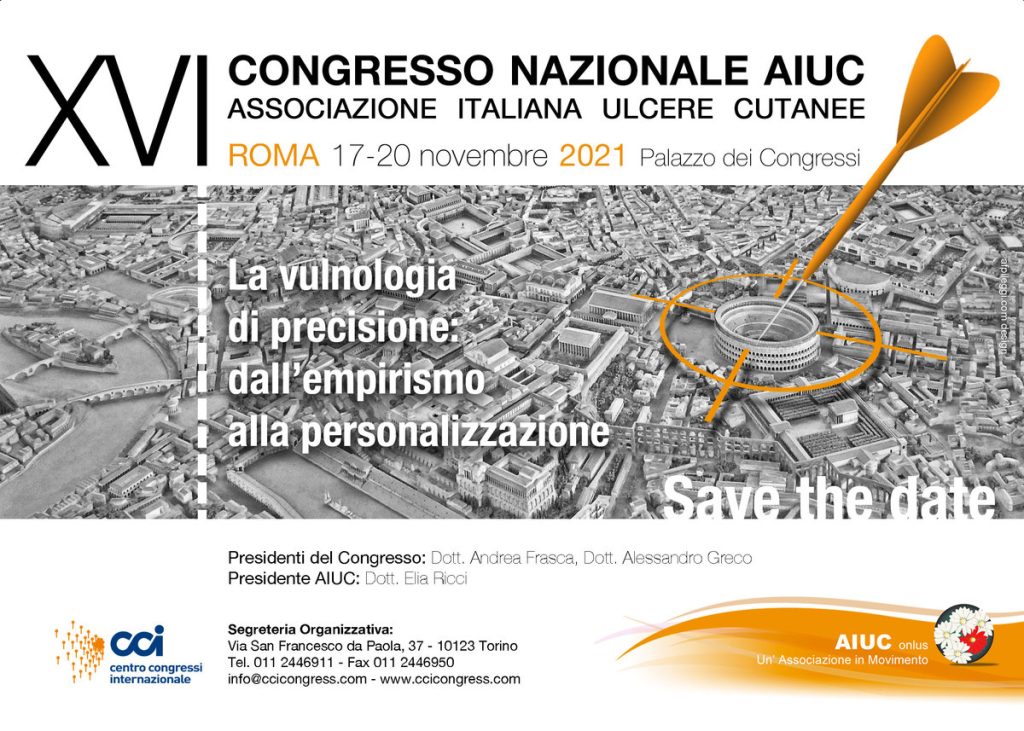 The "XVI AIUC National Congress" to be held from 17 to 20 November in Rome at the Palazzo dei Congressi will see the participation of Italian and international speakers who will discuss to emphasize the excellence of the work in the vulnological field even during the continuing pandemic difficulties .
During this event, space will be given to young professionals who will be the future of this medical scientific society, in an innovative, interdisciplinary and multi-professional path, dedicating a large space to oral communications, which will be an integral part of the program.
Biomedica Italia will participate with an exhibition space to present its innovative solutions in the treatment of skin wounds, thus contributing to the work of the congress.
For more information click here