"X ° Academic Year IAWC" Asti, 25-28 October 2021
24/10/2021
Events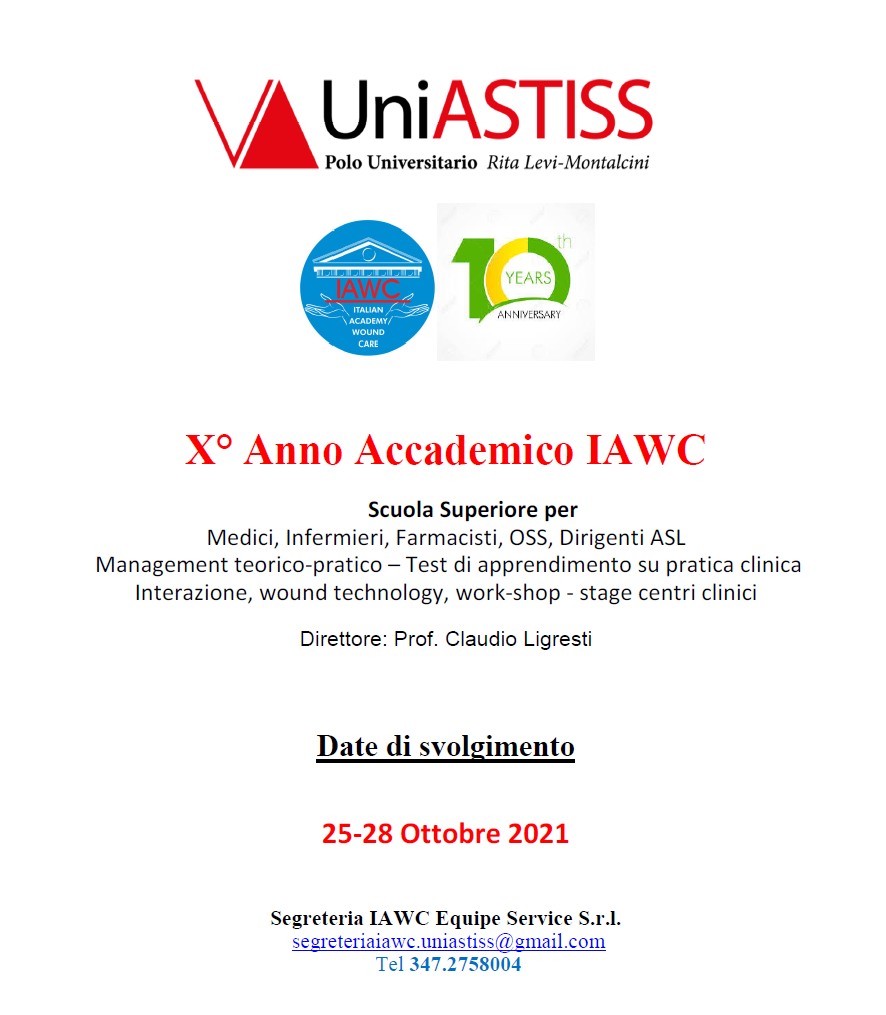 Biomedica Italia will attend the "X° Academic Year IAWC" event to be held in Asti from October 25th to 28th at the Rita Levi Montalcini University Campus.
During the course, some innovations will be presented that will enrich the training content in difficult wound management and chronic injuries.
The event will be structured with theoretical phases alternated with practical sessions to deepen the topics covered.