Webinar: Use of dermal substitutes in vulnology
22/02/2021
Webinar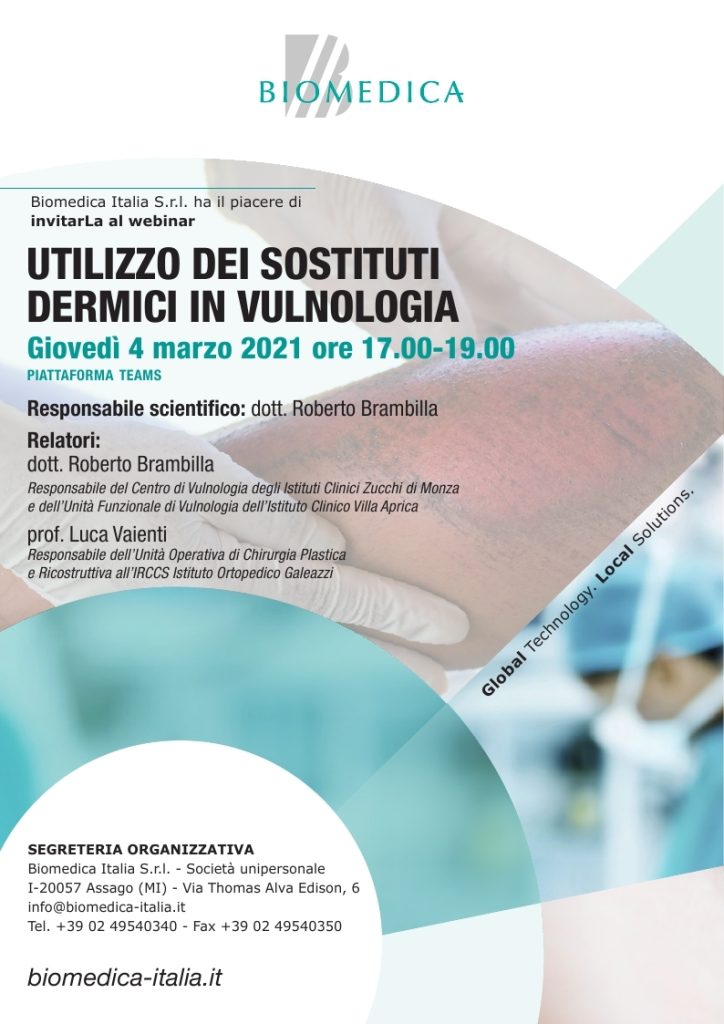 On the 4th of March, 2021, from 5pm until 7pm, Biomedica Italia S.r.l. is pleased to organize ther webinar:
"Use of dermal substitutes in vulnology".

Dr. Roberto Brambilla (Head of the Vulnology Center of the Clinical Institutes Zucchi of Monza) and Prof. Luca Vaienti (U.O. Head of Plastic and Reconstructive Surgery at IRCCS Galeazzi Orthopaedic Institute of Milan) will be the relators of the aforementioned event.


Regenerative medicine is a fundamental step in the field of wound care.

In this perspective, the dermal substitute becomes an indispensable tool of therapy in the vulnological field.
The aim of this event is precisely to underline the rationale behind the choice of dermal substitutes in order to optimizing treatment.
The event will be held on the platform Teams.
To register for the event, send your request to: info@biomedica-italia.it, providing your details and specifying the email to which you want to receive the link for participation in the event.