"Sardinia Spine 2021…and Stroke" Cagliari, 8-10 september 2021
06/09/2021
Events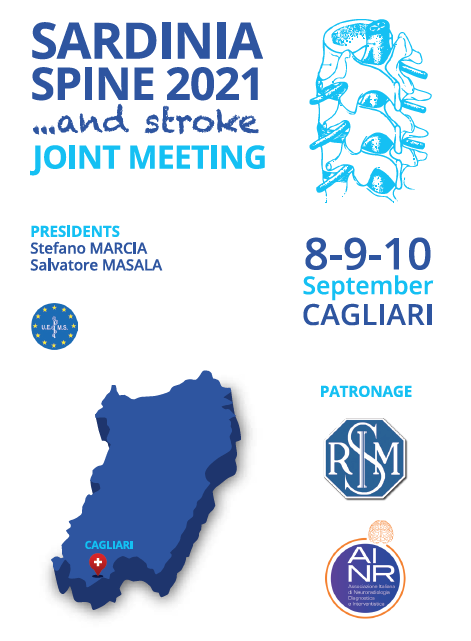 Minimally invasive treatments of spinal pathologies are the focus of the international congress "Sardinia Spine 2021… and stroke", which will be held from 8 to 10 September in Cagliari at the Congress Centre Teatro Doglio, organized by Dr. Stefano Marcia and Prof. Salvatore Masala.
This event will be attended by many leading experts in interventional radiology, with the objective to continue the improvement of the treatment of vertebral pain by sharing new surgical techniques with an increasingly minimally invasive approach on the patient.
Biomedica Italia will participate as a sponsor in the event to provide its contribution by presenting several innovative solutions to improve patient care.
For more information click here