TECRES® Bone Defect Reconstruction
TECRES® systems offer solutions for the reconstruction of big and small cranial defects.

MENDEC® CRANIO Acrylic Resin For Cranial Defects
MENDEC® CRANIO is a polymethylmethacrylate (PMMA) radiopaque acrylic resin developed specifically for the reconstruction of cranial defects. Its excellent malleability allows for a precise reconstruction.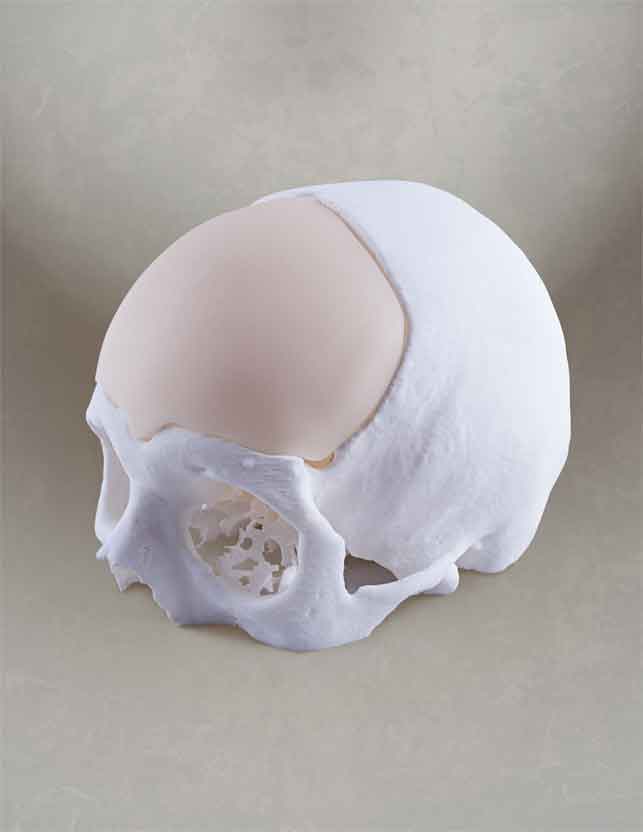 CRANOS Custom-Made Cranial Prosthesis
CRANOS is a "custom made" cranial prosthesis, made of acrylic resin (polymethylmetacrylate), which is obtained using a tri-dimensional graphic prototype made from the patient's axial tomography. Within 20 working days, the client receives two acrylic resin prosthesis sterilized by ETO and individually packed which reproduce the defect with certified precision.
Upon request, CRANOS can be made with antibiotic-loaded cement (gentamicin or gentamicin + vancomycin).