BIOMEDICA offers a wide range of thoracic lumbar stabilization systems to allow the surgeon to choose the system best suited to the pathology to be treated according to the type of approach (minimally invasive, open air mini-open) and based on the neutralization of the movement to be obtained (or dynamic stabilization Hybrid stabilization or Arthrodesis).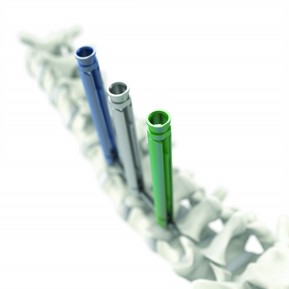 Streamline® MIS Spinal Fixation System
The Streamline® MIS Spinal Fixation System allows a rigid construct to be created in the thoracolumbar spine via a percutaneous or mini-open approach using cannulated pedicle screws, set screws and rods. The system offers a broad range of implants and instruments, providing the ability to tailor treatment to a specific patient for a more efficient, streamlined, implant experience.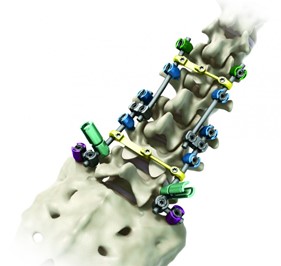 Streamline® TL Spinal Fixation System
The Streamline® TL Spinal Fixation System allows a rigid construct to be created in the thoracolumbar spine using pedicle screws, set screws, rods and Streamline TL Crosslinks. The system offers a broad range of implants and instruments, providing the ability to tailor treatment to a specific patient for a more efficient, streamlined, implant experience