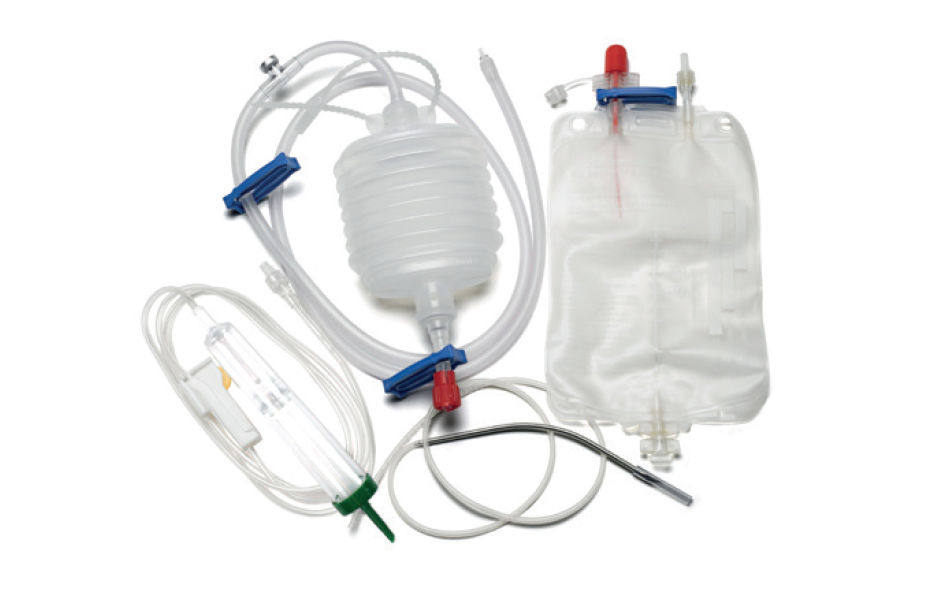 Bellovac® ABT
SET FOR RECOVERY AND POST-OPERATIVE REINFUSION OF AUTOLOGOUS BLOOD
Bellovac® ABT has developed to be one of the most shared choices in the field of autologous blood reinfusion. This is thanks to the high quality of a closed and safe system combined with the simplicity and manageability of a complete set of everything needed for collection and reinfusion.
Autologous blood reinfusion is indicated for postoperative blood loss especially following orthopedic surgery. Bellovac ABT is a closed, safe system, equipped with three non-return valves. This guarantees maximum safety for the patient as well as for the staff.
Bellovac ABT does not require expensive equipment or specially trained personnel. Thanks to its dual function, no additional drainage sets are required.
The Bellovac ABT set is complete and ready to use. Contains catheter with trocar, suction bellows, autotransfusion bag and infusion set.
All components (except the trocar) are for single use only.
Reference codes:
68306 2×10 Bellovac® ABT set FG 10 with trocar
68307 2×10 Bellovac® ABT set FG 14 with trocar
68308 2×10 Bellovac® ABT set FG 18 with trocar