"Finalmente mammella" SICPRE refresher course in Plastic, Aesthetic and Reconstructive Surgery of the Breast, S. Margherita Ligure (GE), 4-5 November 2021
29/10/2021
Events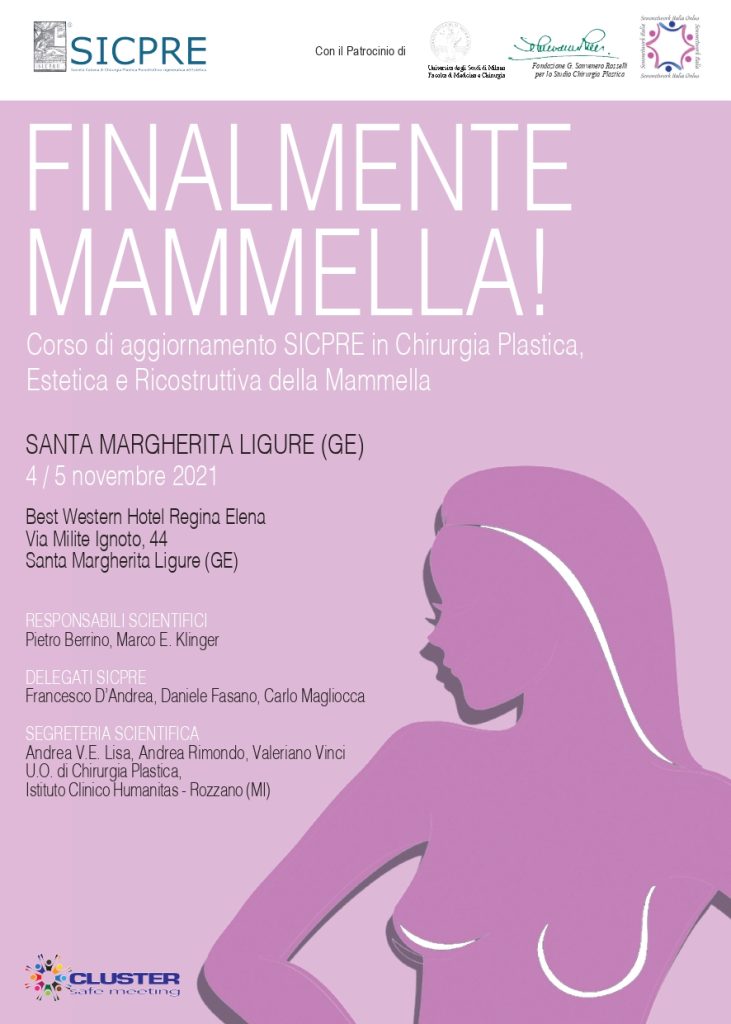 The "Finalmente mammella" event will be held from 4 to 5 November at the Best Western Regina Elena in Santa Margherita Ligure.
This course is aimed at all specialized and specializing surgeons in Plastic Surgery and General Surgery who have experience in demolitive, reconstructive and / or aesthetic surgery of the breast.
These types of operations are increasingly delicate not only from a surgical point of view but also psychologically for the patients; it is in fact important for the surgeon to well understand what are the patient's needs and expectations, whether in a remodeling or a post-demolition surgery reconstruction.
Biomedica Italia will participate with an exhibition space to present its solutions for this type of surgical interventions, thus contributing to the work of the congress.
For more information click here