"Annual Meeting Sezione Chirurgia Spinale SINCH" Mestre, 17-18 september 2021
08/09/2021
Events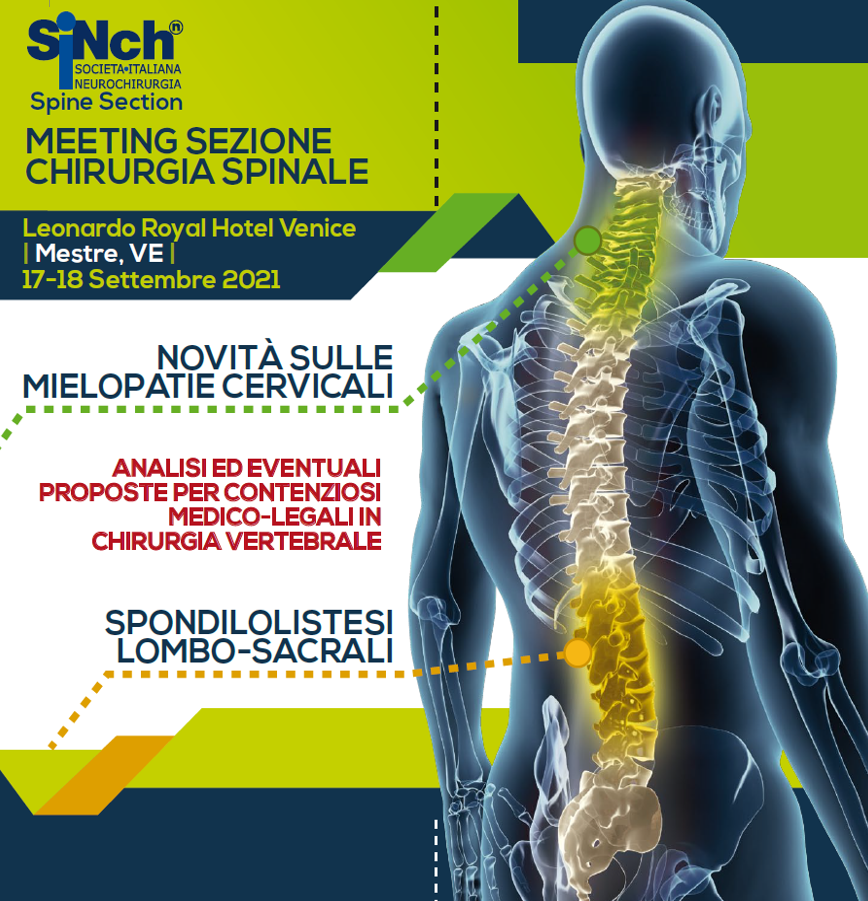 Biomedica Italia will participate as a sponsor at the "Annual Meeting of the SINCH Spinal Surgery Section" to be held on 17 and 18 September at the Leonardo Royal Hotel Venice in Mestre.
The congress has Dr. Franco Guida, Dr. Andrea Barbanera, Dr. Giancarlo Guizzardi, Dr. Gualtiero Innocenzi and Dr. Vincenzo Vitiello as organizers and will have as main topic for discussion the novelties in the treatment of Cervical Myelopathies, lumbo-sacral degenerative spondylolisthesis; during the congress analysis and proposals for medical-legal disputes in vertebral surgery will also be discussed.
Biomedica Italia will participate in presence with its staff presenting some innovations for the treatment of these pathologies and thus contributing to the works of the meeting.
For more information click here